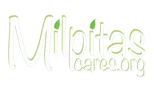 Milpitas Cares exists to allow the love of God through his people and to be tangibly expressed by meeting the physical, emotional, and spiritual needs of our city and surrounding communities.
Milpitas Cares provides essential resources and support services to individuals and families in need.
We empower them to thrive and build a stronger, more resilient community.